Windows® User: Synology Data Replicator 3
Windows® users can use the Synology Data Replicator 3 to back up their desktop data, Outlook®, and Outlook Express® emails to their Synology DiskStation with the flexibility of three backup modes: Immediate, Sync, and Scheduled. Data Replicator 3 is a free application provided for Synology DiskStation users.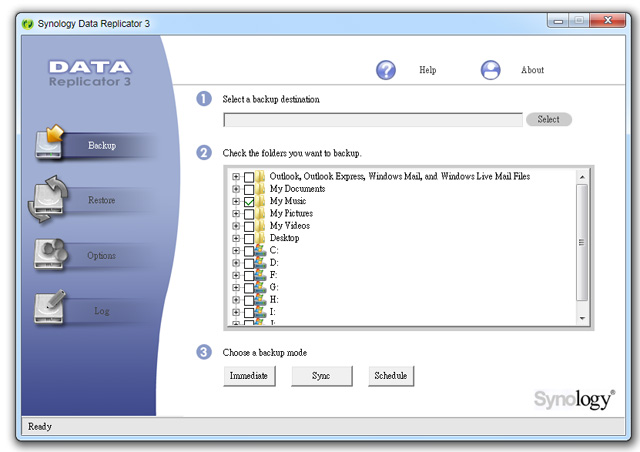 Mac User: Apple® Time Machine®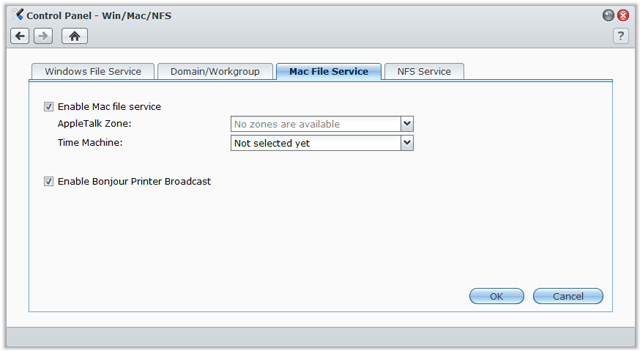 Mac users (OS X 10.6 and higher) enjoy native Time Machine® support of DSM; when Time Machine® service is enabled, the DiskStation will simply appear as a target option.