One picture tells more than thousand words. But only if you have it available!
SCALEWIRELESS can make your terabytes of photos easily accessible without any extra work from you.

Your own Photo Station without capacity-limits
Photo Station allows you to create albums and setup personal blog to engage others in your life. And, your family members can also have their own respective Photo Stations for others to access. So, in addition to a self-owned Photo Station, users can access their different groups of friends' photo collections as well.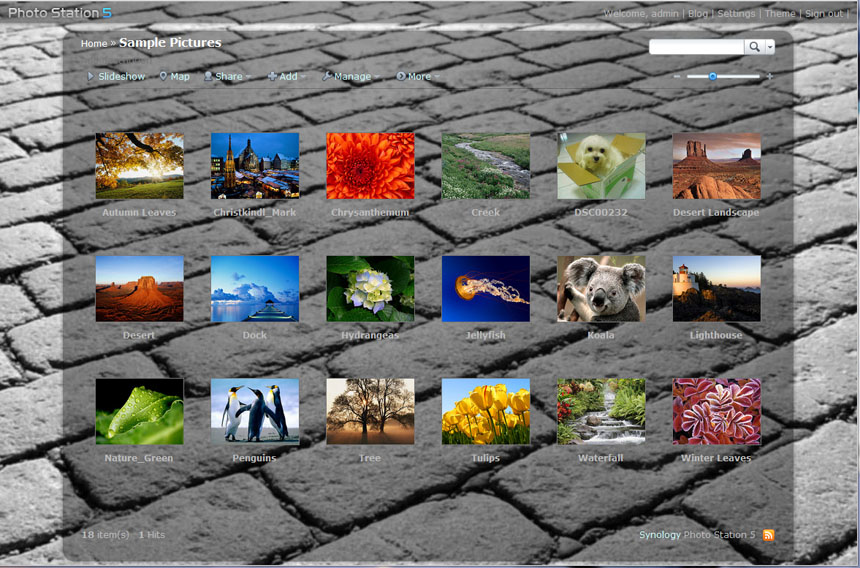 Photo Station has just as much as the storage space of your DiskStation for you to share photos, video, and blog online. Free yourself from the storage limitations of third-party providers. Just enjoy the freedom to upload and share as many photos and videos as the capacity of your hard drives allows.

Videos & Blogs
Photo Station support various video formats. All supported videos are converted into high quality H.264 format using Photo Uploader. Visitors can even stream and view the videos and download them if they like.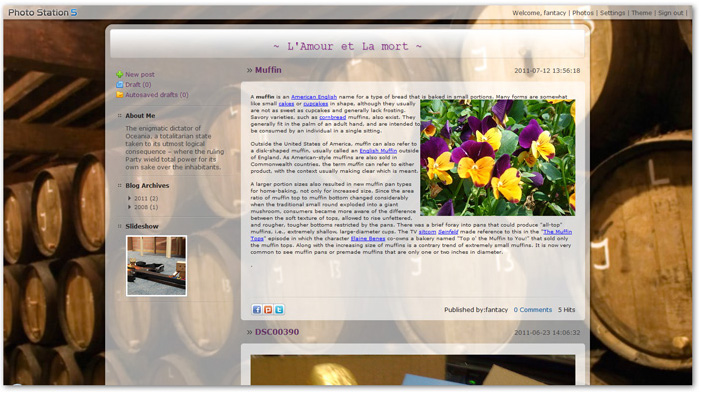 Besides sharing your photos on Photo Station, you can also create and share your own blog. In the Blog section, add posts and personalize your blog space by adjusting the layout, banners, and adding modules. Use the numerous built-in modules, including photo slideshows, recent posts, and recent comments to enrich your blog.