Overview
Internet-based research, online collaboration, interactive learning methods, access to resources from any location — universities have to offer more than just a well stocked library to attract the best students.
Students learn faster when they work with digital media. This was the result of a representative survey in 2011. A prerequisite for using digital media in the classroom is broadband Internet access, if possible by wireless.
A number of projects in the education sector are based on VPN and wireless-LAN solutions from LANCOM, including:
Secure Internet access
Wireless LAN for education, research and administration
Mobile access via eduroam
Site connectivity with VPN
Example University: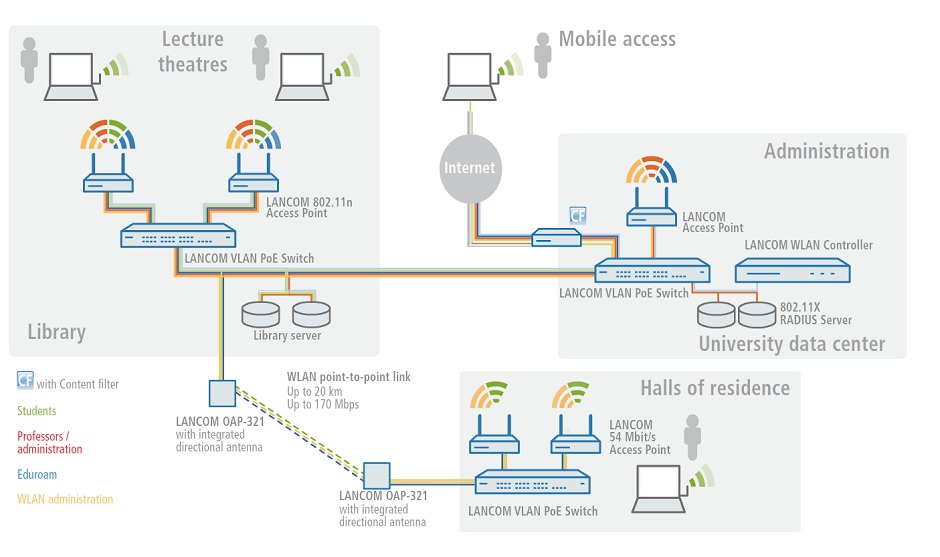 Example School: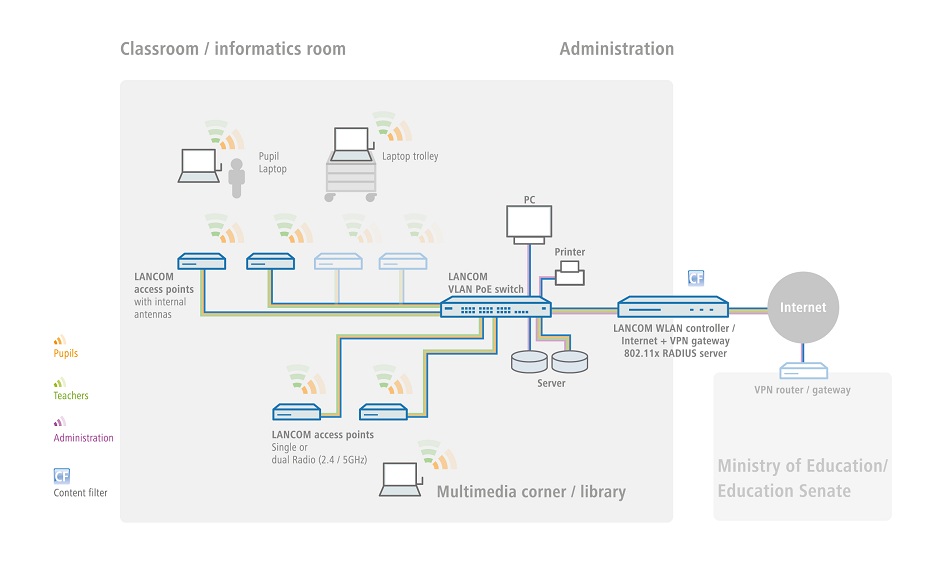 Solution
Solutions from LANCOM are the basis for secure Internet access and the loophole-free networking of schools and universities. Students, teachers, administrators and guests login easily and securely to their respective networks and are able to move freely around the campus without losing contact to the wireless LAN. LANCOM supports the following features for this:
Multi-SSID/ VLAN-capable high-speed WLAN access points for indoor and outdoor use
Internet access & VPN routers and VPN gateways for secure Internet access and site-to-site connectivity
LANCOM Content Filter , e.g. to block illegal contents
Hotspot solutions for public access accounts
Smart WLAN controllers for central, automatic management of access points, including those at remote sites
Sophisticated redundancy concepts for highest availability of the WLAN, the Internet, and of VPN connections


LANCOM offers special conditions for schools, universities and research institutes. Find out more about the "Education NOW!" program from LANCOM.