Your music, our technology. A perfect match. SCALEWIRELESS has a solution for you that allow you to carry terabytes of music with you wherever you go. Listen or share it on a PC, smartphone, tablet or on a home stereo system and let us do the hard work.

Personal Audio Cloud
After your music sits in the Synology DiskStation, you can enjoy the collections with Audio Station's embedded music player. On a web browser, you can directly play music from computer, USB speakers or via a media renderer. So music at home can always be streamed and played out no matter where you are.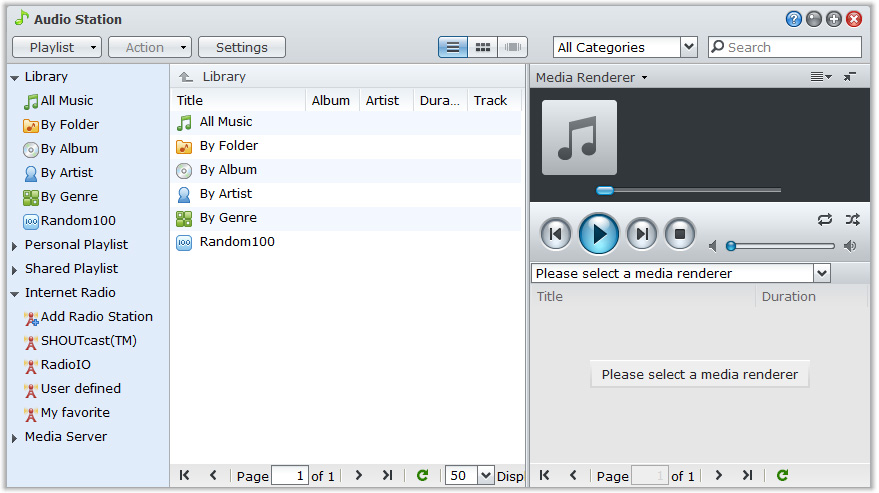 The music player displays detailed information of the current song and the current playlist. Shuffle or repeat songs as you prefer. Switch it to mini player as a small control panel to save space for other applications. Other users can access Audio Station with a direct web address and an individual log-in page so the rest of your DSM won't be exposed.

Internet Radios
In addition, you can listen to the radio on the web! Audio Station comes preloaded with lists of Internet radio stations provided by SHOUTCast and RaidoIO. You may also customize the list by adding your favorite Internet radio stations. Just drag-n-drop radio stations onto My Favorite list so you can listen to your personal favorites with just one click.

Music Library
Audio Station gives you the power to manage your music well. Browse your music library in many different ways such as playlist, artist, and album. Having trouble to dig out one of your favorite songs? You can quick search for the song or simply drag-n-drop songs to create playlists for easy access. Every user can create their own playlists according to their preferences and will be the only person to edit the lists.


Airplay Support
Audio Station supports AirPlay, which lets you stream music from DiskStation to Airplay devices, such as Apple TV or Airplay-enabled stereo systems. You can enjoy a brand new way of music streaming and stop confine yourself to a computer screen.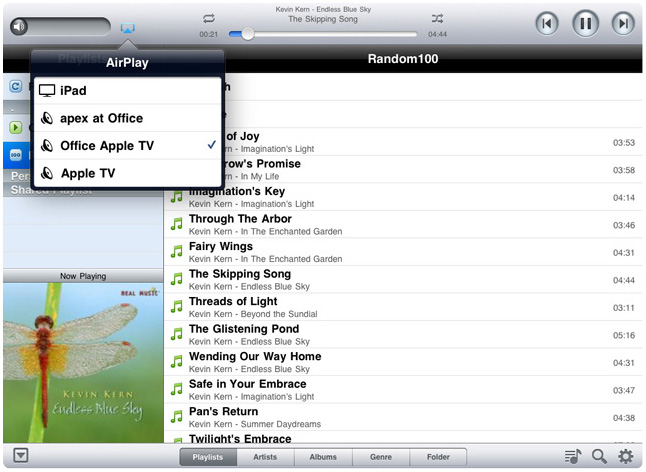 To browse through your playlists, you can sit in the cozy living room and control the music by holding onto the remote of Apple TV. Or, with DS audio installed on your mobile devices, they can turn into remotes too. Furthermore, even when visiting your friends, you are free to pull out your iPhone, iPod touch, or iPad to stream music from you DiskStation and play it on Apple TV or AirPlay stereo systems.