How to safely store data and access it from different computers, smartphones and other devices is the key question in home computing today. SCALEWIRELESS has developed a solution for this based on Synology personal cloud system.
Share files across Windows, Mac & Linux platforms and navigate seamlessly. Use Network folders, web based File Station or FTP to share resources across the network. For files stored on Cloud Station, all changes made can be automatically synced and pushed to any PC computer at hand.

Cloud Station – Your Personal Cloud
Automatic sync
Whether you are at home or outdoor, your PC always carries important files with the latest versions in a single folder. For that, Cloud Station does the work for you. It may look like any other folder on your PC, but the Cloud Station folder is actually a private cloud that always prepares itself up-to-date. Cloud Station pushes files, songs, and photos to any PC that you are working on, and syncs automatically.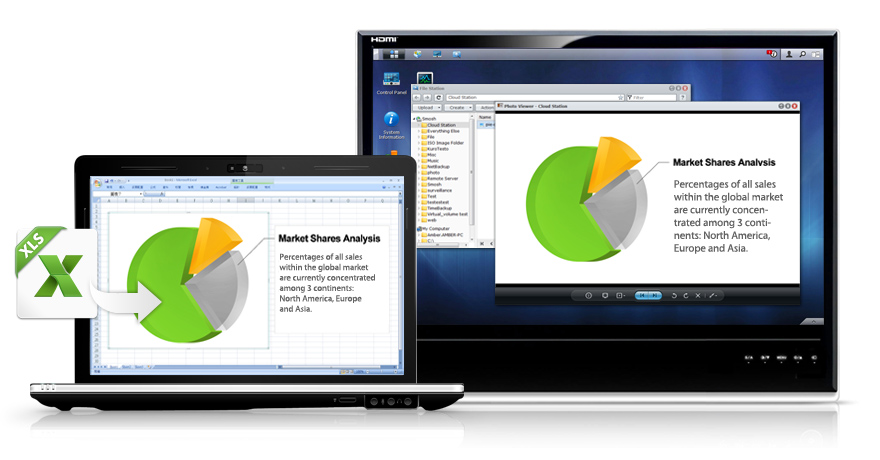 Offline viewing
View and edit your files anytime you want via the Cloud Station folder even without the Internet connection. You can edit spreadsheets, create a new document, or upload photos all within the folder offline. After Internet access is resumed, all changes will be automatically synced onto Cloud Station and will be ready again for next offline viewing. Your files are made truly available.

Diversify Your Platform of File Access & Sharing
With Synology DSM, various file accessing options are available. With File Station, you can easily navigate between folders and upload files from local PC to DiskStation and set up favourite folders. Directly share data via a private link securely. DS file, as a mobile app, lets you access files on-the-go. DMS also comes with complete network protocol support for sharing files across Windows, Mac and Linux clients. FTP or WebDAV is also supported for the convenience.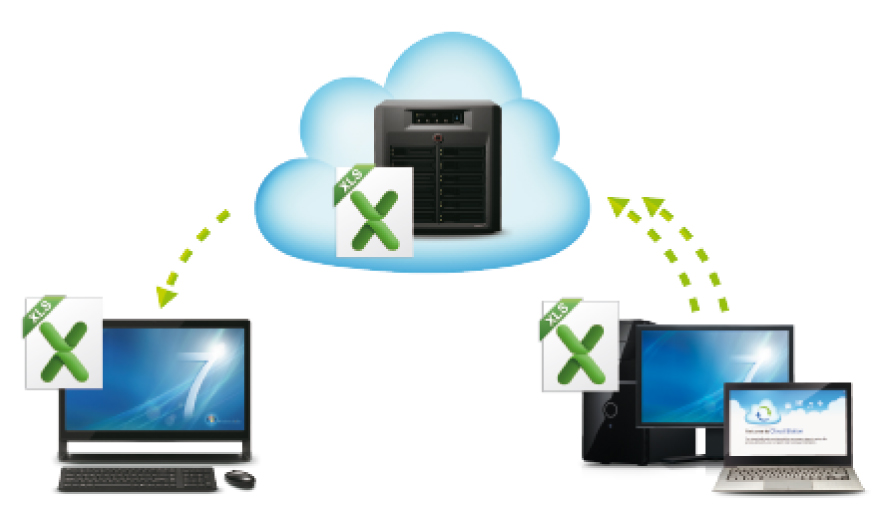 Transfer File with Security
DiskStation offers transmission security with encrypted transfer options such as HTTPS and sFTP. You can also use easy to setup VPN solution, that is completely free to use with Synology DiskStation. DiskStation can be used both as a VPN client or VPN server.